The Boston Globe: Big K.R.I.T. Serves Rhymes Caught in a Time-Honored Tradition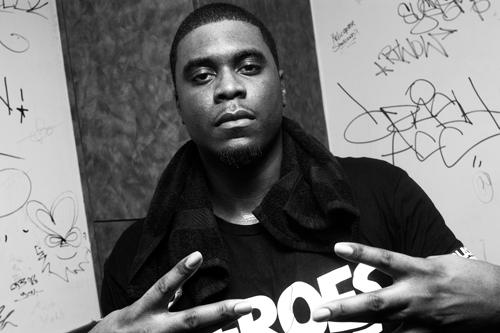 There's a juxtaposition you sometimes hear in hip-hop, a mood swing that throws the listener from heights of hedonistic excess to the depths of an artist's soul-searching on life, loss, and the meaning of it all. Strip-club anthems might give way to raw expressions of despair, even laced with evocations of suicide.
No region owns a monopoly on these themes, but the pairing seems most effective when it comes from the South. Classic work by groups such as OutKast, from Atlanta, or Geto Boys, from Houston, shows an emotional range that elsewhere might be viewed as overly candid or unedited, commercially imprudent or politically incorrect.
Big K.R.I.T., born Justin Scott, of Meridian, Miss., is the newest Southern MC to hit the big time behind this mixture of manic and depressive, sacred and profane. At 25, K.R.I.T. (the name stands for "King Remembered in Time") has honed his voice through the now-standard method of releasing free-download mixtapes and in a flurry of side projects and collaborations.
Read full article here.
Big K.R.I.T. will be performing live at Middle East Club in Cambridge, MA on May 1st.