Complex.com: Miya Bailey Talks Tattooing Big K.R.I.T. and City of Ink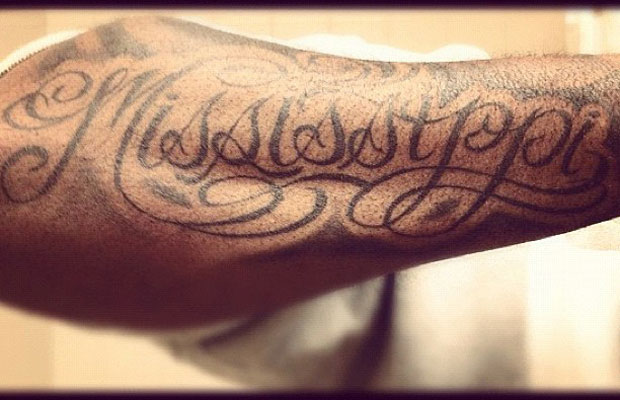 Miya Bailey is two decades deep in tattooing. His pioneering journey is documented in the film Color Outside The Lines, which sheds light on the an often ignored side of tattooing, black artists and their struggle to find a foothold in the industry.
On Tattooing Big K.R.I.T.
"I completely gave up on hip-hop. Completely. Stopped listening to it for like two years. I really gave up when Pimp C died, because I really loved Pimp C. I love southern hip-hop, so I was like 'aw man Pimp C gone, I don't wanna hear nothing else.' It took Tuki a couple of months to get me to listen to K.R.I.T.  And I listened to it and I was like, 'yo, this guy is talented.'
"K.R.I.T. called me up and said, 'yo man, I'm a major fan of your work.' Like law of attraction shit. He just wanted to pick my brain, he respects me as a businessman. We have some good conversations every time he comes over. I turned him on to some blaxploitation movies and all these films he's never seen before and we just became real cool from that."
Read full article here.