Music Premiere: Big K.R.I.T. – It's Better This Way [Mixtape] (Narrated By DJ DRAMA)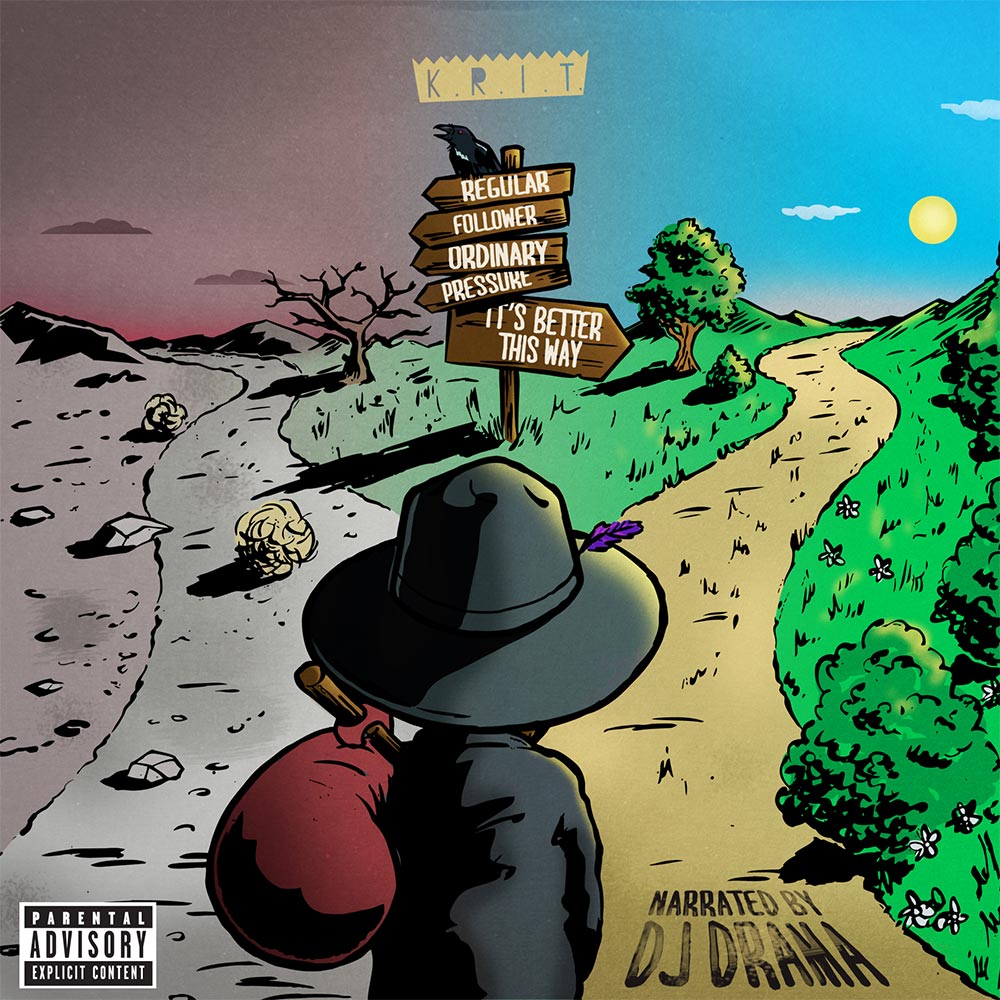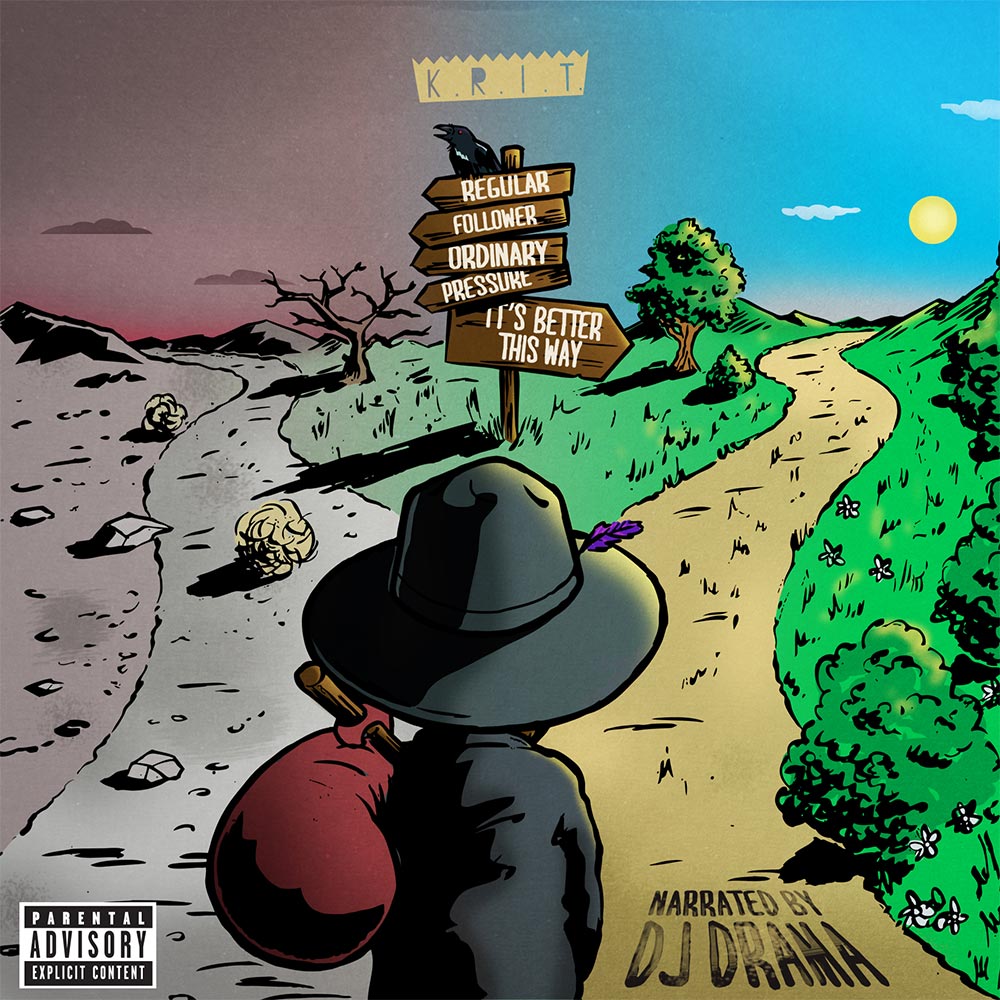 Mississippi's own Big K.R.I.T. announces the release of his mixtape It's Better This Way.
It's Better This Way, narrated by DJ DRAMA, follows up the critically acclaimed Cadillactica (2014), which debuted at No. 1 on Billboard's Top R&B/Hip-Hop Albums chart first week. Billboard called Cadillactica K.R.I.T.'s "best and most cohesive work to date."
His latest song, "86," released in August, will be featured on the 14-song project. Check out the full tracklist below w/ features by Warren G, Ludacris, K Camp Young Dolph, Wolfe De MCHLS, BJ The Chicago Kid & more.
The "Kritically Acclaimed" tour kicks off on October 22 in Norfolk, VA and ends on December 18 in Atlanta, GA. Big K.R.I.T. will be stopping through major cities as Los Angeles, San Francisco, New York, Atlanta, and more. Tickets are on sale now at BigKRIT.com.
"It's Better This Way" Tracklisting:
1. Intro
2. King Pt. 4 (Produced by Kenneth Whalum)
3. 86 (Produced by Big K.R.I.T.)
4. No Static feat. Warren G (Produced by Big K.R.I.T.)
5. Piece On Chain (Produced by Big K.R.I.T.)
6. Shakem Off feat. Ludacris & K Camp (Produced by WOLFE de MÇHLS)
7. How Bout That Money feat. Young Dolph (Produced by Big K.R.I.T.)
8. In the Darkness feat. Wolfe De MCHLS (Produced by WOLFE de MÇHLS)
9. Vanilla Sky (Produced by Big K.R.I.T.)
10. Got Me Thru feat. DeLorean, Big SANT & Scar (Produced by Big K.R.I.T.)
11. Cant Be Still feat. BJ The Chicago Kid (Produced by Big K.R.I.T.)
12. Keep It Boomin (Produced by Big K.R.I.T.)
13. Party Tonight (Produced by Big K.R.I.T.)
14. It's Better This Way (Produced by Big K.R.I.T.)
It's Better This Way (Production Credits)
King Pt. 4 (Produced by Kenneth Whalum)
86 (Produced by Big K.R.I.T.)
Bass & Guitar by Mike Hartnett
No Static (Produced by Big K.R.I.T.)
Bass by Kenneth Harris
Additional Rhodes and Synth by WLPWR for SupaHotBeats
Piece On Chain (Produced by Big K.R.I.T.)
Shakem Off (Produced by WOLFE de MÇHLS)
How Bout That Money (Produced by Big K.R.I.T.)
Additional Drum Programming and Piano by Thomas Burroughs
In The Darkness (Produced by WOLFE de MÇHLS)
Additional Vocals by Nina Milan
Vanilla Sky (Produced by Big K.R.I.T.)
Additional Drum Programming by WOLFE de MÇHLS
Additional Saxophone by Kenneth Whalum
Background Vocals Nina Milan
Got Me Thru (Produced by Big K.R.I.T.)
Bass & Guitar by Mike Hartnett
Can't Be Still (Produced by Big K.R.I.T.)
Additional Piano by Sk The Producer
Additional Vocals by Nina Milan
Keep It Boomin (Produced by Big K.R.I.T.)
Party Tonight (Produced by Big K.R.I.T.)
It's Better This Way (Produced by Big K.R.I.T.)
Music Engineered by Micah "EngineeredByWOLF" Wyatt