REVOLT.tv: Big K.R.I.T. Live From The Underground, En Route To 'Cadillactica'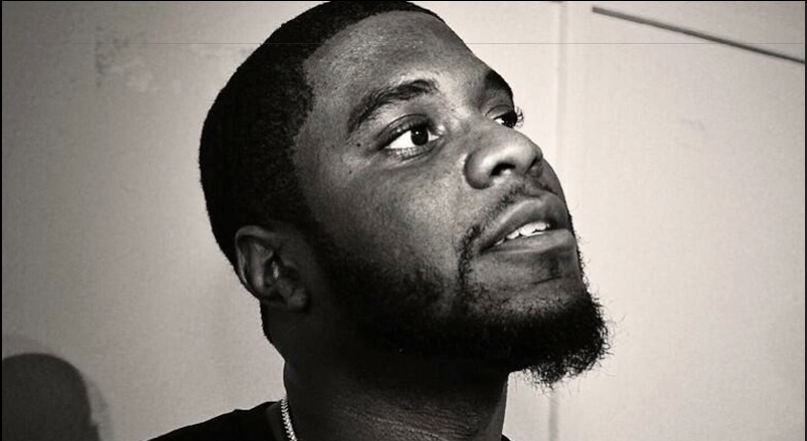 It's been nearly a year since Big K.R.I.T. released the incredibly focused King Remembered In Timemixtape as a gift to his fans, and now, with his sophomore album, Cadillactica, slated for release later this year, K.R.I.T. is giving his fans an entire week of free music. 
The Week of K.R.I.T., as the rapper and his team are calling it, promises a new, free, and downloadable track from Young Krizzle each day this week. The first W.O.K. offering, "New Agenda," features labelmate Rick Ross (who just released an album of his own) and was premiered on the official Rolling Stone website, before racking up over 60,000 plays in 24 hours. 
K.R.I.T. took some time out of his Cadillactica sessions in Atlanta to talk with REVOLT about the song, Week of K.R.I.T., and his upcoming album. Check out our exclusive interview with him below, and to revisit our chat with him about collaborating with the Grammy-winning Gary Clark, Jr., head here. 
REVOLT: Where did the motivation for the Week of K.R.I.T. come from? 
Big K.R.I.T.: A lot of people were asking me when I was gonna drop something new. I've been working hard on my upcoming album Cadillactica, but I wanted to give my supporters something to jam out to right now. 
Are we hearing songs that didn't make the cut for Cadillactica, or are these from entirely separate sessions? 
These are songs that I just decided to create knowing I was going to give them away for free. These weren't songs that were supposed to be on Cadillactica or had a sample clearance problems—none of that—I just wanted to do some songs and give 'em to the people. Thank God I have the kinda team that understands my want to put my music out when I feel a certain way, and that if I just want to have something in my car to ride to, I want everybody else to have something to ride to too. 
You have some of the most dedicated fans of any artist. It seems like they'll never abandon you. 
I appreciate the fact that people support like they do. It's incredible that I could tour and stay in the studio since April [of 2013] then come back and drop music and see that people haven't forgot [about me], are still eager to hear what I have to say, and are still rooting for me. 
What kind of mental zone are you in during the Cadillactica recording sessions? 
Where I'm at creatively is just about making sure that I show as much growth as I possibly can because I've learned so much from the amount of traveling I've had the opportunity to do, and from working with other producers. 
Being able to sit back and be content with what I create; not being so stressed or worrying about trying to make a certain type of record, nothing like that. Basically making the kind of music that Cadillacticadeserves to have on it; creating the sounds, sonically, that are different from K.R.I.T. Wuz Here, Return of 4eva, 4eva N a Day, Live From the Underground, and King Remembered in Time but still in the pocket of soul, still in the pocket of grit, and all the things people have come to love from me and my music – it's just more elevated. 
I'm treating it just like I was in 2009: sleeping in the studio, not going home, listening to an abundance of old school music that inspired me, writing verse after verse to one record just because the first version may not be enough for me. I'm really starting to pay attention to those intricate things. 
In other words, you're blasting out of the underground and heading for new heights? 
In my mind and heart, I'm forever underground, but I want more people to hear the music. I want people to understand that the older I get, the broader I want my message to be. When it comes to the music, I always just wanted people to hear it. K.R.I.T. Wuz Here was all about, "If this is my last project, let me put all the songs that make me feel a certain kind of way, that reflect Mississippi in a positive light," let me put that on a project because I want people to hear that. And I'm still the same now, I know I have a message, I have the subject matter and content, and I just want people to hear it. I want to get my music out to the masses.
Read Full Article: HERE