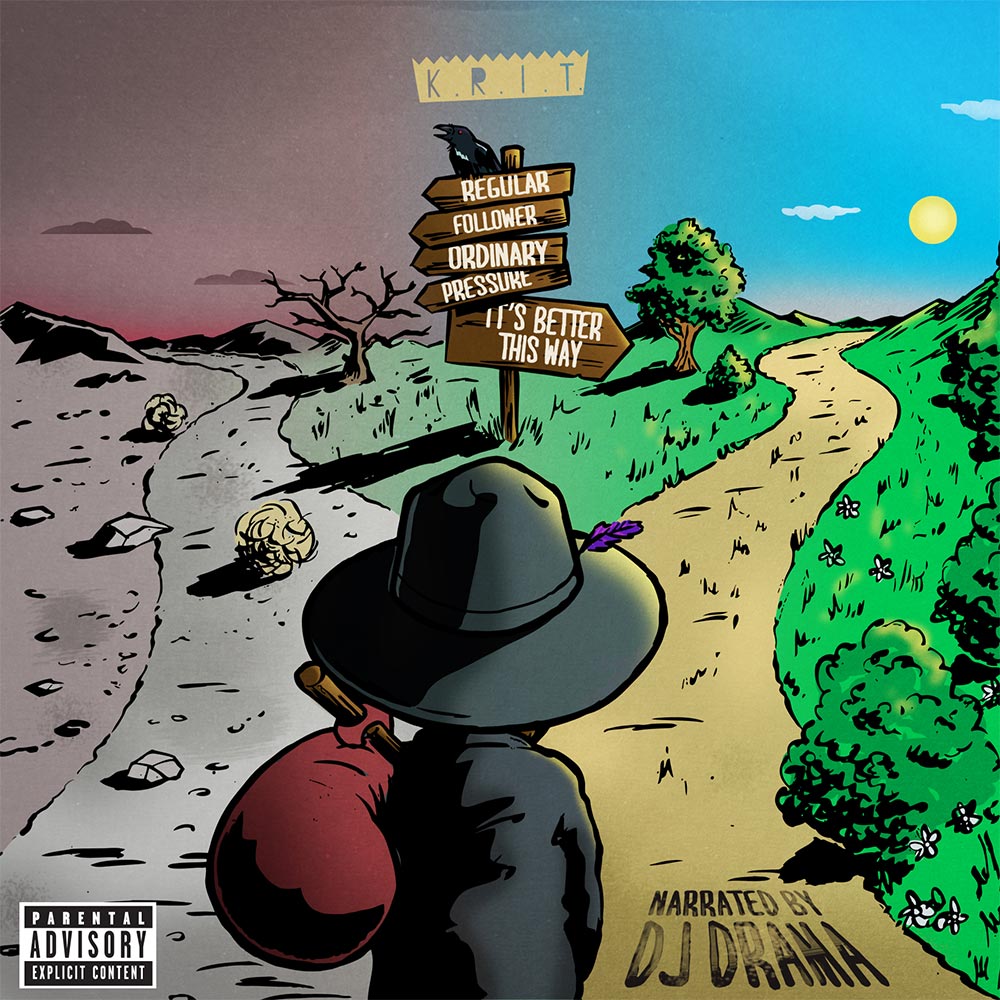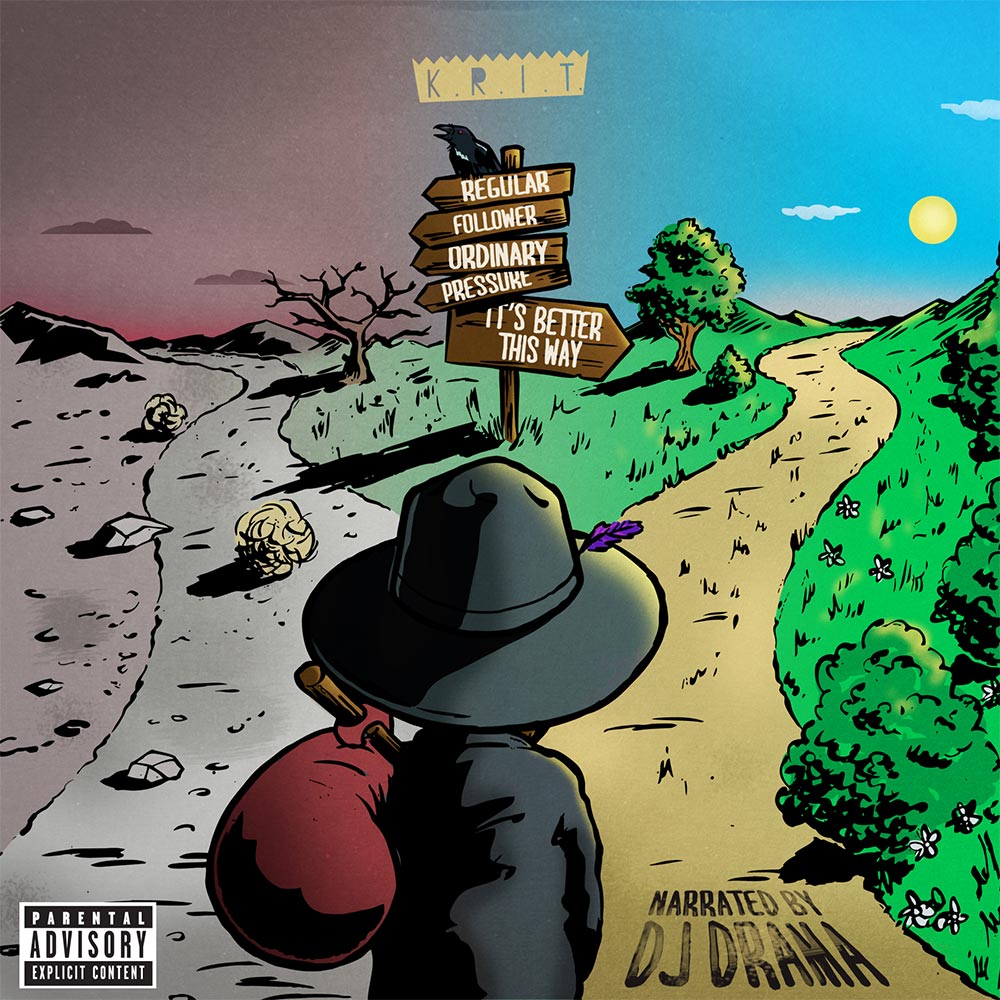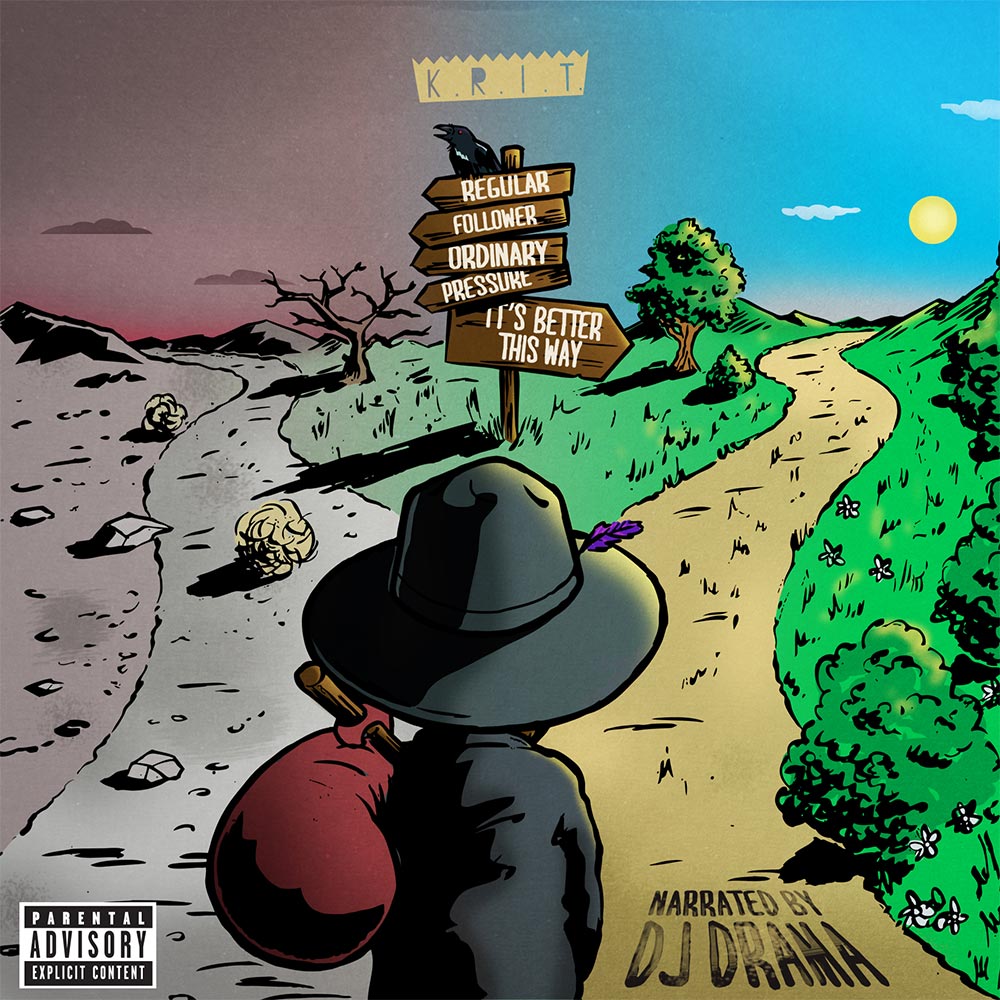 Big K.R.I.T. delivers with fervor, as he jumps into the 2015 ring in style with his surprise boom-bap fueled mixtape "It's Better This Way."
"Truth is stranger than fiction, but it is because fiction is obliged to stick to possibilities; truth isn't." Those words originated from historic author and former Mississippi riverboat pilot Mark Twain in 1987, and to date, nothing written about Mississippi's own Big K.R.I.T. rings truer. Since 2010's K.R.I.T. Wuz Here, the emcee/producer has routinely released a plenitude of phenomenal material, subsequently amassed a frenzied fan base, and garnered almost unanimous respect from past legends of the game, current baton holders, and even Spike Lee. But in 2015, K.R.I.T.'s unfathomable absence from mainstream radio play is a much too absurd narrative for even the most imaginative novelist to conceive. As his reputation grows with each exceptional release, the utterly bizarre enigma has bewildered fans for five long years. But as K.R.I.T.'s new collaboration with DJ Drama suggests, it's better this way.
Although there is not one single facet of K.R.I.T.'s kaleidoscopic musical depository that summarily accounts for his ingenuity, typically his most compelling endeavors are when he is detoxing his soul via forthright bars and vehemently venting his frustrations, like "Mt. Olympus" and of course, "The Vent." Immediately following Drama's customary braggadocio proverbing, It's Better This Way launches with K.R.I.T. discharging rousing, confessional bars over a jazzy, organ-driven soundboard provided by Kenneth Wallum III. After lyrically crescendoing to an impassioned climax, K.R.I.T. lightens the mood with "86," revisiting a few of his logotype subjects and taking over production duties. Like "Rotation," "Me and My Old School Guitar" or "Cadillactica," crisp vintage whips become an emblem of life while concurrently functioning as a car stereo banger.
Corresponding with the vintage talk of Monte Carlos and Cadillacs, for the majority of the tape K.R.I.T. experiments with oldschool soundscapes more so than previous releases. Similarly to other masters of the craft, K.R.I.T. is foremost a fan of music and musician secondarily. This affords him the keen ability to fiddle with and manipulate various genres for gratifying results, like the fusion of melodic G-Funk and clean Dirty South bounce on "No Static," featuring Warren G on the chorus. "Shakem Off" is cloaked in the same energy as an early No Limit record, with Ludacris and K. Camp exuding chemistry together despite their disparate styles. Less starry company accompany K.R.I.T. on "Got Me Thru," but Delorean and B.I.G. Sant are equally animated in their efforts to match the authentic fervor of K.R.I.T. as the collective trio examine their respective struggles to be heard – both literally and figuratively speaking.
Read Full Article: HERE